Go to WiFi
WiFi
We supply and install complete mesh Wi-Fi systems, offering the best connection speed available across your business premises
Go to Data Cabling
Data Cabling
Data cabling and infrastructure installed at competitive rates, plus cabinet tidy-up and fibre optic services, We provide a complete service.
Go to FIBRE OPTICS
FIBRE OPTICS
We offer a complete fibre installation and splicing service, ideal for both backbone links as well as fibre to the desk. All installations are tested and certified.
Go to Phone Systems
Phone Systems
Bring your business into the 21st century and enjoy lower call rates thanks to a modern VoIP system, installed by us. We also support more conventional NEC systems.
Friendly,Local Data and Telecoms Engineers here for home and business.
A little about us:

Based in South Wales, We aim to provide a personal, professional and quality service. We offer many telecommunications services such as Wi-Fi solutions, data/telephone cabling services, phone systems and much more. We are a small company who strive to offer excellent services at an affordable price. We are also able to work evenings and weekends to suit you. So, if you're looking for a telephone engineer in the South Wales area, look no further than Welsh Telecom! .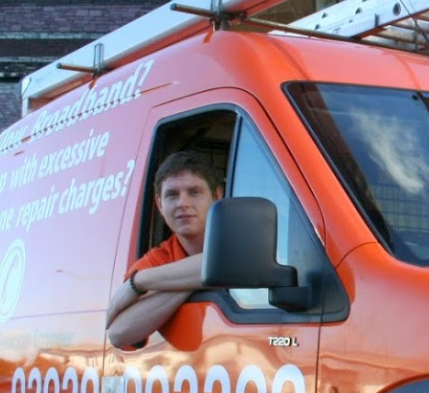 Dickon Payne
Owner / Telecoms Engineer

Fill in the form below and we'll get back to you as soon as possible: